Hello Loves! Hope all is wonderful on the third day of the new year. I'm getting back into the work groove so please enjoy the Total Beauty sponsored post below.
I'm not a
red
lipstick kind of girl at all but I can appreciate this timeless beauty trend. My neighbor wears the most dreadful shade of red lipstick and it is downright frightening! I really wish she would find the
right
red for her complexion.
Finding the right shade for your skin tone can be frustrating, so we're here to help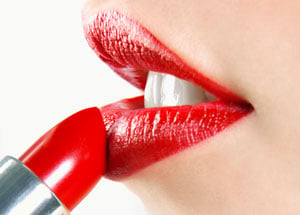 To shed light on which shade of red lipstick complements your unique skin tone, we consulted an expert to share application tips and product suggestions. See what she had to say …